For most outsiders, the world of poker games is usually limited to Texas Hold'em, which they mistake for Poker. But, in fact, there are quite a few variations of the game of Poker, and we will look at the main ones.
Of course, Texas Hold'em is still in first place in popularity worldwide. Still, it has a formidable rival – Omaha, which attracts more and more poker fans and professionals every year.
Moreover, the top players' most giant pots and battles on high stakes have been taking place in Omaha lately. This is largely due to the brighter, more intense play that is difficult to achieve in limit or no-limit hold'em.
That's why any poker room now offers many tables and tournaments, both in Hold'em and Omaha. And that's not the whole list of poker games. There are also variations of Stud poker, Draw Poker, Lowball and Heads-up Poker, and Badugi and H.O.R.S.E. Don't be intimidated by these "scary" names. The rules of Poker are based on the basic principles that apply to all poker rooms.
Your task is to find the most suitable place for you to play Poker and get the maximum possible bonus for registration and a first deposit. And there's no need to waste time looking for the best poker operator.
Top 5 Types of Poker
1 – Texas Hold'em
You've probably seen more than once on TV Texas Hold'em, the most common type of Poker. Hold'em, where players are dealt two "hole cards" and five cards are dealt to each other, is especially popular for its excitement and fun, the sheer variety of strategies, and the fact that it's open to anyone, regardless of their stakes or level.
Most poker players worldwide prefer no-limit Texas Hold'em, which features simple rules and the ability to place any bet, including all in.
That's why learning to play Poker also starts with Hold'em. The game's goal is to put together the highest combination using two of your own cards, which you will receive immediately from the dealer at the beginning of the game, and the five common "open" cards on the table. However, to win, you have to convince your opponent that your cards are better; in other words, go for the bluff.
Beginners also benefit from the fact that you get the best general/hidden ratio in Hold 'em, leaving room for maneuvering and differing game strategies.
2 – Omaha
To play Omaha, you are dealt 4 cards, of which 2 are used in combinations.
The game, which aspires to a special status, is still far from the poker throne, and there are several reasons for this, despite similar rules to Hold'em. First, the player receives four cards at once, and the final combination consists of five cards. But only two of the player's cards and three of the common cards from the gaming table are taken into account.
As a result, the number of options to play and the possibility of bluffing increases, and for inexperienced players, it can be too difficult to play against the professionals.
3 – Stud
There are several variations on the stacking game, but the Seven Card Stud is the most popular one right now. The main difference between a Stud and Hold'em or Omaha is the lack of community cards. After a betting round, the dealer deals the players three cards each, with one of them open for everyone. You will then receive three more open cards and one more closed card.
So, playing a seven-card stud, you can see your opponent's 4 cards out of the 7 that he'll end upholding. So does he. The winner is the one who makes the best hand out of his five cards.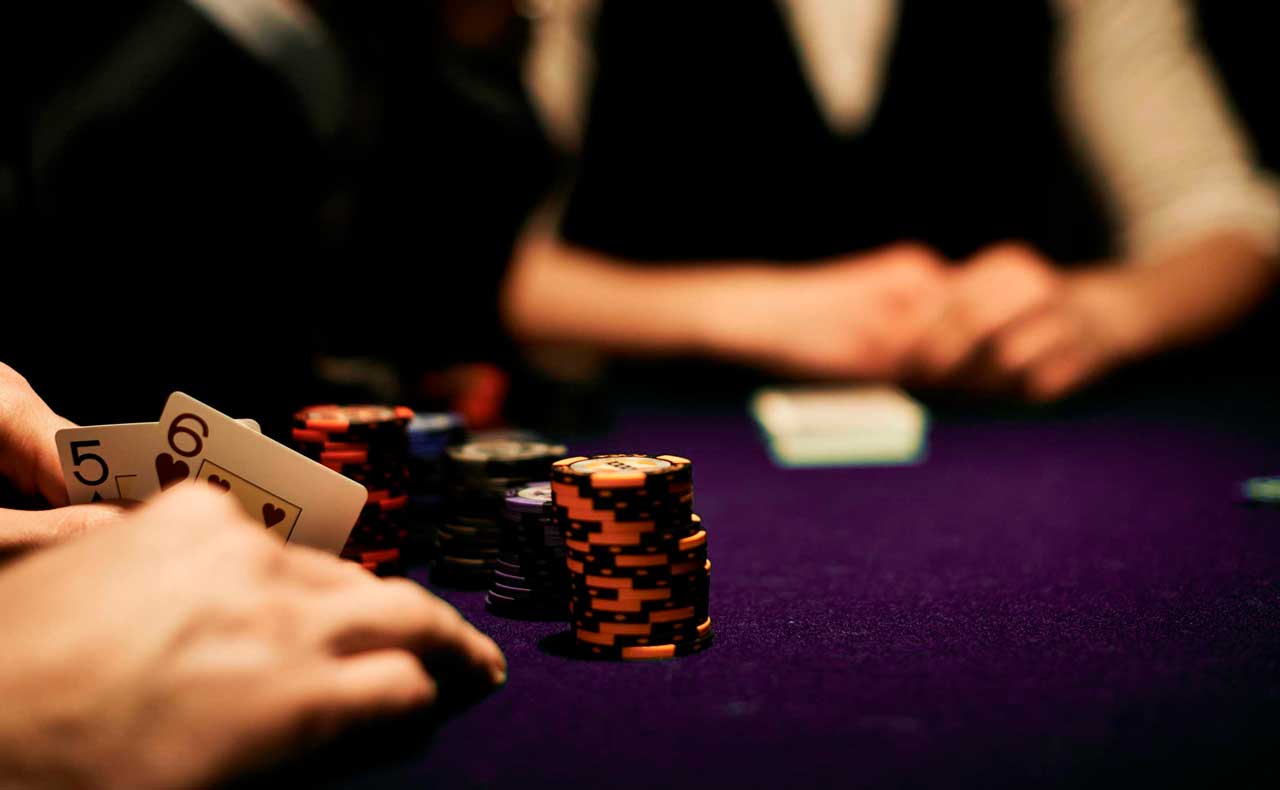 4 – Heads Up
The most classic form of Poker is Heads-Up, which is a one-on-one game. The rules of Hold'em usually play it, but you need to have iron nerves and a more aggressive strategy to win since you have to participate in every hand.
5 – Draw Poker, Lowball, Badugi, HORSE and others.
Almost all Poker types ranked fifth in our ranking are entertaining games that are very common in-home versions of the game. However, each of them is played on WSOP bracelets, and respectable poker rooms offer them in their lobbies.